My daughter finished her last day of High School yesterday and while gathering things for her upcoming graduation, we took a photographic trip back in time. It was Friday night, I was tired and I was slightly annoyed that she needed to upload childhood photos right then and there because it was all due by midnight.

Fortunately, I have a DVD full of photos I took from 1999-2003. By the time we perused the collection (over 1100 taken), I was no longer tired or annoyed at my daughter - I loved seeing and remembering all the fun times, the toys, the outfits, the friends and how they've all grown up.

Some of my favorites:


I'm pregnant with her brother in this photo.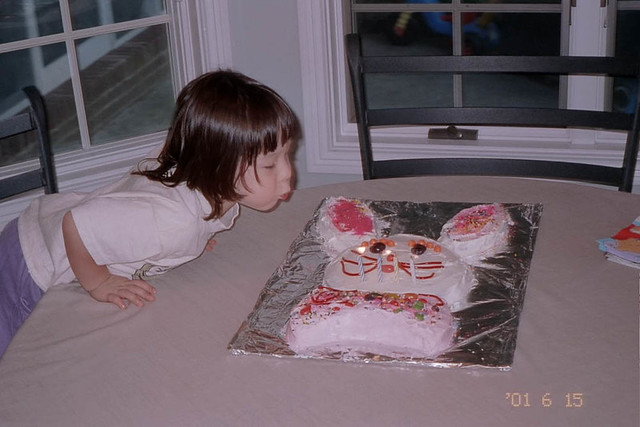 As a little girl, I celebrated a birthday with a similar bunny cake, so she needed one, too!



Her love of horses started early and never waned.



I love the kitty cat on her top....




So now, that little girl has grown up and no longer rides little ponies. She rides big horses: